Laura Bush is an enigma wrapped in another enigma. She's shy, beautiful, bookish, and in 1963, she blew through a stop sign and killed a guy. It was probably just an accident. Or maybe, just maybe… it was murder.

"Hodsoll's performance is to relish."
Washington Post Review by Celia Wren, May 10
The harmonious commingling of oats, nuts, chocolate and other ingredients vaulted Laura Bush's cookie recipes to victory over Tipper Gore's ginger snaps and Teresa Heinz Kerry's pumpkin spice cookies in the Family Circle Presidential Cookie Polls of 2000 and 2004. Constituent elements don't fuse quite so successfully in "Laura Bush Killed a Guy," a new fact-and-fiction-embracing play mounted by the Klunch. While some portions of this one-woman show register as delectably wicked satire, other parts are more naturalistic and wistful in tone, making for a concoction that's less choice pastry than uneasy stew.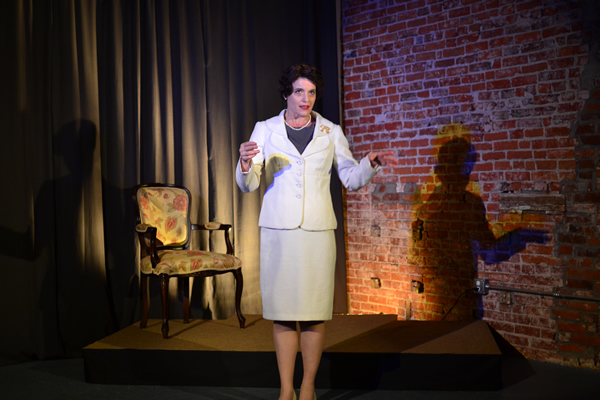 Written by Ian Allen and directed by John Vreeke, the play shows off the blazing presence and comic flair of Lisa Hodsoll, who portrays a reminiscing former first lady. Dressed in a white suit, hands often demurely folded, she talks directly to the audience, shooting periodic loving glances at a photo of George W. on the wall. She radiates steely, self-satisfied graciousness — except when she reveals a subversive streak.
Subversiveness colors an early sequence that relates to the play's title. In real life, as a 17-year-old, the future Mrs. Bush was involved in a car crash that resulted in a friend's death. In the play, she recalls this incident in three contradictory ways, initially casting the incident as a carefully planned assassination. The sheer incongruity of the image — the well-bred Laura Bush as hit man! — makes it anarchically funny. Comparable humor surfaces elsewhere, including in a genteel discussion of crude nicknames used in Bush circles.
But at other points — when the character relives Sept. 11, 2001; or when she's bemused about ranking lower than other first ladies in a survey — she's a more realistic and vulnerable figure, and you feel for her. The play obviously intends to disorient audiences and blur the line between fact and fiction, but it doesn't accomplish these goals in a revelatory manner. Still, Hodsoll's performance is to relish.
Washington Post Review by Celia Wren, May 10
Laura Bush Killed a Guy by Ian Allen. Directed by John Vreeke; set design, Kim Deane; lights and projections, David C. Ghatan; costume, Rhonda Key; sound, Lucas Zarwell. About 85 minutes. Through June 4 at Caos on F, 923 F St NW. Tickets $25-$35. Call 866-811-4111 or visit theklunch.com.
---

Darkly hilarious Laura Bush Killed a Guy
"
I haven't laughed this hard in a play in a long time."
DC Theatre Scene review by Amy Couchoud, May 8
On November 6, 1963, 17-year-old Laura Welch (future First Lady Laura Bush) was driving down a dark road on her way to the movies when she failed to heed a stop sign, causing a car accident that would take the life of her friend and high school classmate.
Maybe she was an inexperienced driver with poor vision who was distracted by chatting with her friend in the passenger seat. Or maybe, just maybe, it was something more nefarious . . .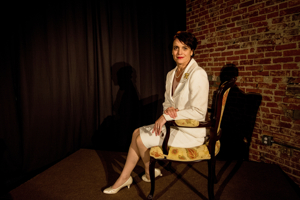 Ian Allen's Laura Bush Killed a Guy is a darkly hilarious, and at times deeply touching, imagining of the private woman behind the public figure of the former First Lady. Through three acts – Perdition, Sedition and Contrition – Mrs. Bush herself (Lisa Hodsoll) walks you through the major events of her life from her Texas childhood, to her tenure in the White House, to the events of that fateful night in 1963. The script fluctuates seamlessly, and to great comic effect, between the definitely true, the absolutely fictional and the well, to be honest, I don't know if it's true or not.
Because, how well do we really know Laura Bush? Always poised and charming in an unassuming way, Bush appeared to embody the idea of a "First Lady" rather than redefining the office to match her own personality. Especially in comparison with her predecessor and successor, Laura was in the background. She was a bit, as it says in the script, "forgettable."
Allen cleverly uses her lower profile to his advantage to play with the idea of how collective impressions of a public figure are shaped. Why do the first Google search results on Laura Bush include a recipe for "Cowboy Cookies" and articles about how she "killed a guy"? Is she the ultimate proper southern "good girl", or could it be that she is a cold-blooded murderer? Or, is the truth of Mrs. Bush neither genteel nor scandalous, but something much more complex and human?
As played by Lisa Hodsoll, the character of Laura Bush is anything but forgettable. Perfectly coifed in her Jackie Kennedy-esque white suit (costumer Rhonda Key) and tasteful matte lipstick. With a spot-on Southern accent, graceful poise, and a commanding presence, Hodsoll convincingly embodies both the public Mrs. Bush we know and Allen's sassier fictional version. She swings between B movie camp, sarcastic humor and emotional depth with pitch perfect timing, while staying grounded in realism. And, she's hilarious. I haven't laughed this hard in a play in a long time.
As you might expect in a comedy about Laura Bush, Allen's script takes some memorable political potshots at Dubya's administration as well as the current one. (Laura's pointed comment about her husband's administration "If you could have it back today, wouldn't you?" produced the biggest laugh of the show.) The laughs are balanced out with unexpected moments of emotional depth – the events of 9/11, issues with infertility and the sincere love she has for her husband among them.
I walked away from Laura Bush Killed a Guy wanting to know more about Laura Bush– the real woman, not the public persona or Allen's fictionalized version. Somewhere along the way this "forgotten" first lady became quite unforgettable.


DC Theatre Scene review by Amy Couchoud, May 8
---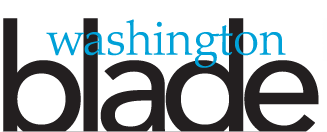 'Laura Bush Killed a Guy' gets under former First Lady's skin
Washington Blade review by Patrick Folliard, May 12
It's true. Laura Bush killed a young man. In 1963, the former first lady, then just 17, drove her father's Chevy Impala through a stop sign on a dark road in Midland Texas crashing into another car and killing its driver, friend and high school classmate Michael Douglass.
While certainly an immense tragedy to all concerned, the misfortune somehow adds dimension to a woman who over the years has come across to many as a neatly coiffed automaton.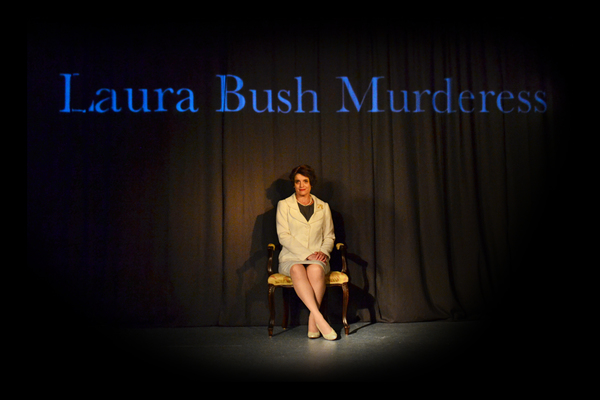 Local theater collective the Klunch is currently premiering "Laura Bush killed a Guy" at Caos on F, an intimate downtown gallery space. Penned by the company's out artistic director Ian Allen, the remarkable one-woman show features Lisa Hodsoll in the title role and is thoughtfully staged by out director John Vreeke. Allen uses truth and comedic license to give a sense of what makes the preternaturally pleasant, though Sphinx-like, lady tick. It's an insightful, hilarious and the poignant glimpse into Laura Bush's life.
As Laura, Hodsoll is all good manners, smiles and West Texas twang. Wearing a white suit and pearls she strides into the audience and enthusiastically greets her guests. She talks about her famous Cowboy Cookie, mentioning that when you Google her name you'll find the recipe along with info on her foundation for America's libraries and, she bluntly adds, the fact that she killed a guy.
What follows are 90 minutes of storytelling. Either seated demurely, ankles crossed and hands folded below a framed photograph of George W. Bush, or standing always with perfect posture, she dishes the dirt. During the show, she presents three different possible scenarios surrounding the fatal car accident ranging from diabolical hit to innocent accident, the most likely account. David C. Ghatan's lighting takes her from the present back her teen self at the scene of the crash.
Allen amusingly imagines thoughts behind those twinkly, smizing eyes. For instance, Laura recalls when she and her twin daughters first arrived at the White House, she was eager to get through niceties with predecessor Mrs. Clinton and replace the tacky drapes in the living quarters. She expresses hurt when Caroline Kennedy snubs her at a Metropolitan Museum of Art event honoring the fashions of Jackie O. (Laura's idol). She learns early to stand up to her husband's unpleasant, baby-voiced sister Dorothy, and brags about being a real lady and not mannish like Hillary Clinton and Tipper Gore, or her mother-in-law Barbara — nicknamed Bar after a family horse, she claims.
Her constants chain smoking (a public secret over the years) and reading (a tattered copy of "The Secret Garden" in her teens, "Little Women" as single gal while her swinging neighbors partied, and Truman Capote's "In Cold Blood" while on the campaign trail) are referred to without apology or too much explanation. She sees her husband's legendary drinking and drugging as part of a bad boy past. Some scenes are entirely snark free, particularly those about her love for her husband, and the 9-11 passage which is neither written nor played for laughs.
Hodsoll is superb. In a sometimes mordantly witty and also touchingly nuanced performance, her Laura veers from milquetoast to almost maniacal. Mercifully, she's more animated than the play's outwardly ultra-placid subject. A too exact imitation could make for a slow evening.
Though very popular during her husband's two-term presidency, Laura hasn't score well in a recent First Ladies poll. That she rated below Melania Trump surprises and irks her. But in her mind she's more forgotten than disliked and that's probably true. And while she concedes her husband wasn't without fault, she insists she and George were always good people. And suggests that they don't fare too badly compared to the White House's current occupants.
Washington Blade review by Patrick Folliard, May 12
---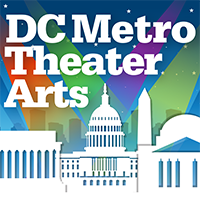 "This Laura Bush should not be missed."


DC Metro Theater Arts review by Robert Michael Oliver, May 7
I didn't know that Laura Bush had killed a guy. It really had never crossed my mind.
Well, after seeing Ian Allen's Laura Bush Killed a Guy, now playing at the Klunch at Caos on F Street (according to urbandictionary.com Klunch means: to really get deeply involved [in] something), that's all I'll think about: sweet, demure Laura, a murderer.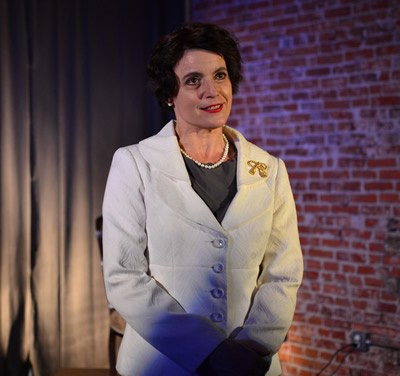 And, as portrayed by Lisa Hodsoll, this Laura Bush should not be missed.
She's funny, she's demented, she's deeply devoted, and she's downright sympathetic; she's also better than Melania but not better than Michelle or Hillary or even Barbara (her nickname is Bar, which is apparently a name taken from the family horse).
Poor thing.
As directed by John Vreeke, Laura Bush Killed a Guy mysteriously transforms the rather mysterious, invisible Laura Bush, first, into a murderer of a young, high school sweetheart who had cheated on her with a friend before, finally, turning her into a First Lady we can all respect and admire.
Don't ask me how.
Built around three mini-acts, with multiple vignettes of varying lengths, during which Laura shares her thoughts and feelings on life–humorously, all performed quite wonderfully humorously by Ms. Hodsoll–Allen's play takes an unassuming, seemingly normal Laura and makes her heroically human: a First Lady who endured the indignation of being average in the eyes of the public.
It's the case where even the average Joe, or Jane, has enough secrets to turn him or her into a Bonnie or a Clyde.
(Just to make sure, I googled "Laura Bush killed a guy" and it's true: she did kill a former boyfriend, and the controversy that followed was intense. And the TV show, The Family Guy, did an episode featuring the event.)
Allen entitles his three acts: Perdition, Sedition, Contrition. This was probably unnecessary as the play exists as a funny sort of bio-play without the more cryptic deeper structure.
All you need is an intimate Caos on F Street space, where you can actually see Laura's eyes sparkle when she tells you she's a murderer, or when she offers you her award-winning recipe for Cowboy Cookies.
Yes, you will learn Laura Bush's award-winning recipe for Cowboy Cookies. And the Klunch might even have a few for you to enjoy at the theatre.
DC Metro Theater Arts review by Robert Michael Oliver, May 7
---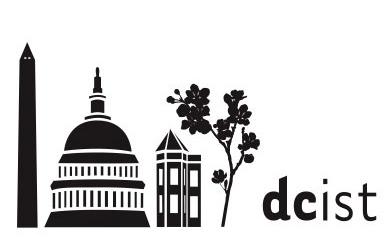 Hodsoll carries this one-woman show exactly
where it needs to go and well beyond.

The DCist Review by Seth Rose, May 12
Did Laura Bush kill a guy? A one-woman show from theater collective The Klunch may not definitively answer that question, but it still makes for an entertaining evening.
First ladies occupy a strange spot in political discourse. They don't have any official power, but they exist in its orbit, so their stories can be even more prone to myth and hyperbole than those of their husbands. Reviled and revered largely by association, their legacies can be tricky. The Klunch examines this dynamic in Laura Bush Killed a Guy.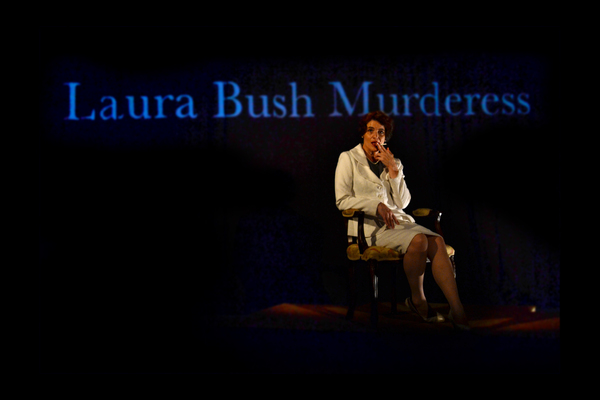 Bush (Lisa Hodsoll) is a good choice for this examination. She seemed to fly under the radar even during her tenure as First Lady, and her husband has been back in the news thanks to a press desperate for Republican voices critical of Donald Trump. Ian Allen's script settles on a comedic account of Bush's life and first ladyship based on real events—even if the events are sometimes exaggerated for effect.
Hodsoll carries this one-woman show exactly where it needs to go and well beyond. She conveys just the right amount of Bush's straightforward charm to be believable, but uses it seamlessly towards the show's absurd ends when needed, never once breaking her exuberant and attentive character as she describes all manner of bizarre happenings that (probably) did and (maybe) did not happen in the Bush White House.
Even some of the drier jokes feel more raucous in the mouth of Hobson's disarmingly friendly first lady. It helps that she's describing an administration in which the president really referred to Karl Rove as Turd Blossom but the bulk of the comic success still belongs primarily to Hodsoll's performance.
As for whether she really killed a guy, it's not that simple. The play dances around its title, giving it a multiple-choice history that frames it in contradictory lights. Meanwhile, Bush's tone ebbs and flows wildly over the course of the show, ranging from unsettling Stepford Wife blatantly unaware of the impact of her husband's actions to sympathetic country girl recounting in detail her emotional reaction to 9/11.
It can be jarring, but eventually its cleverness takes shape. Hodsoll isn't playing Laura Bush exactly, she's playing our collective image of Laura Bush, reflected and filtered through our imperfect memory and often deliberately skewed visions of her. She is simultaneously the charming, understated Texas belle of the right and the ignorant child of unrestrained privilege of the left, and she flits between these roles at will because those are the only roles most Americas ever considered for her.
You may not get a better picture of Laura Bush after seeing Laura Bush Killed a Guy, but you'll laugh, gain insight into how we all see her, and maybe nosh on some of her famous Cowboy Cookies in the lobby beforehand.
The DCist Review by Seth Rose, May 12


---
---
Articles:
---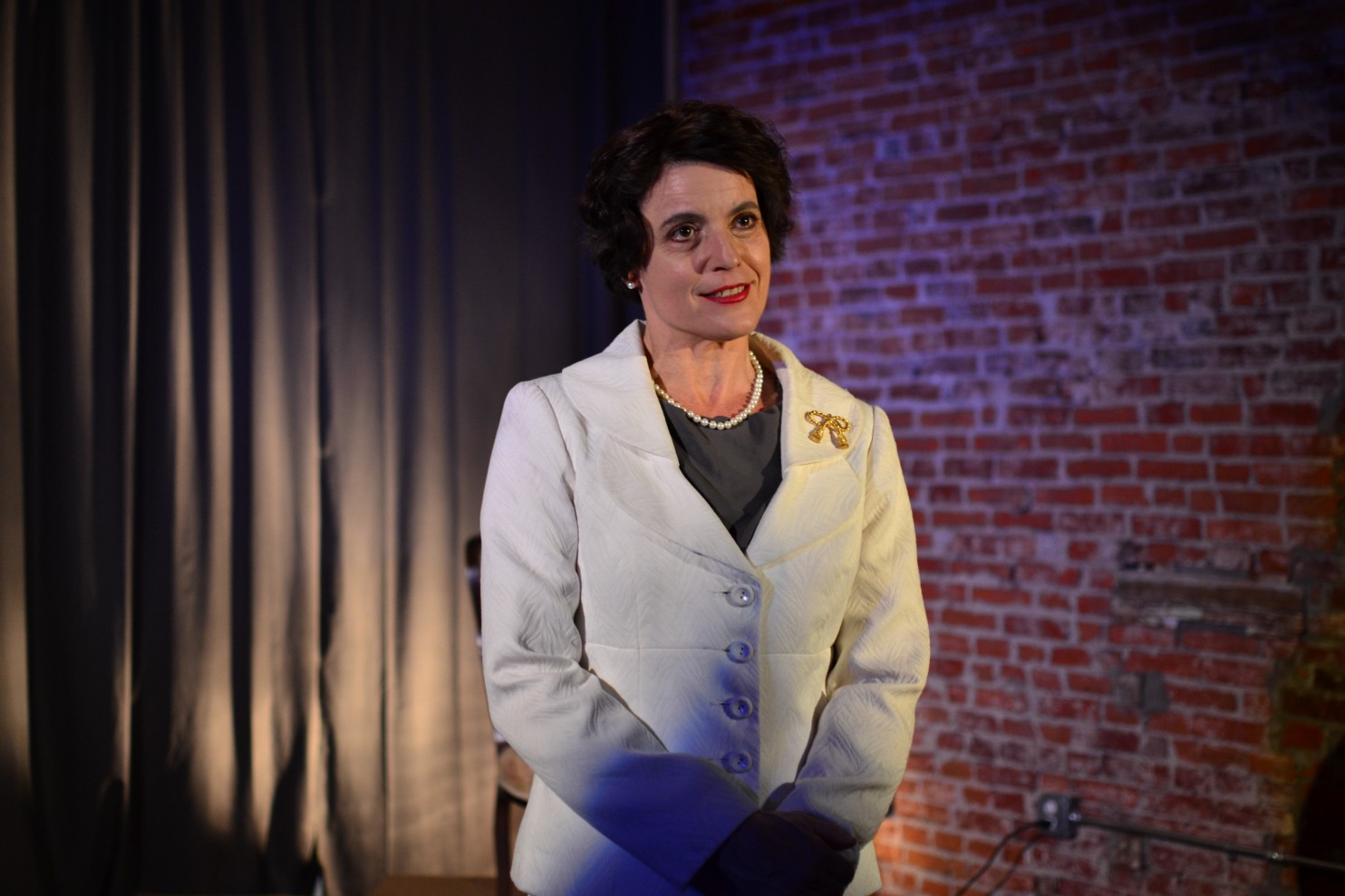 Laura Bush is an enigma wrapped in another enigma. She's shy, beautiful,
bookish, an
d in 1963, she bl
ew through a stop sign and killed a guy. It was
probably just an accident. Or maybe, just maybe - it was murder. Join Mrs. Bush for this hilarious and heartfelt evening of real-life reminiscences of her childhood in Texas (untrue?), of her marriage to George W. Bush (a sham?), and of their rapid ascent to the very pinnacle of world power (an abomination?).
Veteran DC director John Vreeke (Guards at the Taj, Detroit, The Intelligent Homosexual's Guide, Gruesome Playground Injuries) teams up with Lisa Hodsoll, who'll play Laura in the one-woman show, following her acclaimed turn in Venue 13's A Fool's Paradise: 30 Shakespeare Scenes in 60 Minutes at The Edinburgh Fringe Festival this past summer. Hodsoll was nominated for a Helen Hayes Award for Theater Alliance's The Wonderful World of Dissocia.
This world premiere production, written by iconoclastic Klunch artistic director Ian Allen (Angel Shit, Baked Baby, Kenneth, What Is the Frequency?), shines a light (headlights!) on the intersection of fact and fiction - a topic more timely than ever - as the memories fade, and the Bushes are starting to look like, well, maybe they weren't so bad after all.
---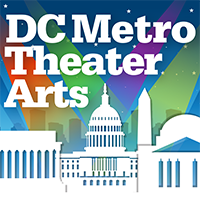 Magic Time!: 'Laura Bush Killed a Guy' at The Klunch
by John Stoltenberg, May 7
Who'da thunk that our current administration's dysfunction would prompt nostalgia for our eight years worth of W.? But that indeed is the curious takeaway from watching Lisa Hodsoll's poignant impersonation of Laura Bush in a surprisingly touching comedy by Ian Allen, now playing in a world premiere production by The Klunch at Caos on F.
"And really," the former First Lady says of that era, "if you could have it back today, wouldn't you?"
At that the opening night audience went nuts.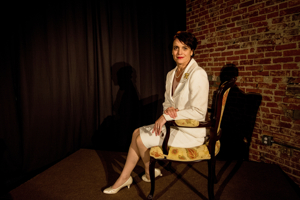 Poised, charming, and gracious, Hodsoll enters in a polished white suit chit-chatting about her famous cookie recipe. Sudden car crash and fast flashback to Hodsoll staring into headlights: She's at the scene of a collision in 1963, when 17-year-old Laura Welch ran a stop sign and hit a vehicle driven by a 17-year-old classmate named Michael Douglass, who died of a broken neck.
The facts of that crash are on the record. Snopes, for instance, has the scoop. And it's no spoiler to look them up beforehand; having done so myself, I can attest I appreciated Allen's invention all the more. And invent he does. Allen, who is artistic director of The Klunch, takes those fatal facts and plays with them wildly—surmising, for instance, various motives Laura may have had to murder Michael. But in the end Allen plays the facts straight. And by then, thanks to all the illuminating detail he has shared about her life (as someone who grew up wanting "to be the best girl in the world"), we are well prepared for the play's emotional reality check.
Reportedly the role of Laura Bush was originally written to be played by a man in drag. Wisely, a woman was cast instead. Laura as researched and written really is a rounded and emotionally grounded character. And as played by Hodsoll, she is not at all a caricature or cartoon, which could have been the downside risk of not casting cis. Here and there in the script, however, are snide traces of Allen's camp intention, and some of them could easily be excised. Allen, for instance, has Laura refer disparagingly to no fewer than four women (Barbara Bush, Hillary Clinton, Teresa Kerry, and Tipper Gore) as looking "mannish" or like "a man." Despite Hodsoll's earnest efforts, these insults come across as gratuitously out of character.
The cheesy hook of the title, Laura Bush Killed a Guy, is no doubt what will catch attention for Allen's script and lure in audiences. But after all the laughs (of which there are many; this show's a hoot), what his play leaves one with is much richer and deeper than its lurid title might suggest: In a production performed with radiant wit by Hodsoll and sensitively directed by John Vreeke, Laura Bush Killed a Guy is a memorably moving portrait of a forgotten First Lady.
We hardy knew her, it seems. And maybe now we miss her humble gentility, her guileless integrity, qualities in short supply at 1600 Pennsylvania these days. Of course we never warmed to her husband as she did—she loved him completely and sincerely, about which the script is unequivocal. But as in all live theater when a character seen through another character's eyes becomes someone more than we see with our own, the strangely affecting aftereffect of Laura Bush Killed a Guy is how Laura Bush loved a guy.