In Association with the Capital Fringe Festival
July 20-29, All Tickets: $15 / Middle East Festival Pass: $40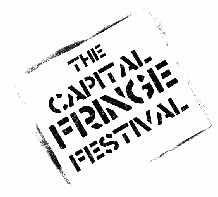 "Ariel Sharon Hovers Between Life and Death and Dreams of Theodore Herzl"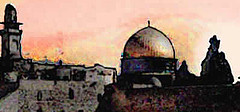 A World Premiere by David Zellnik

directed by John Vreeke

At Theater J: July 20 at 3:00 pm, July 22 at 8:00 pm, July 24 & 25 at 6:00 pm, July 27 at 3:00 pm, July 29 at 3:00 pm
A controversial look at 100 years of Zionist history. Theodor Herzl, father of Zionism, went in his short life from struggling playwright and self-hating Jew to becoming "the Modern Moses." He dreamed of a land where "weak European Jews" could be turned into "men." Was Ariel Sharon the ominous culmination of Herzl's vision? Or a best friend? And what of the last chapter in Sharon's life?


---


July 26, 2007

"Ariel Sharon" is a bold, sobering examination of a century of Zionism
David Zellnick's "Sharon/Herzl," a world premiere, is part of Theater J's "Voices From a Changing Middle East" series, a mini-festival within the Fringe. A work that's technically still in progress but feels nearly full-fledged, the play runs in an entertaining bare-bones production at Theater J through Sunday.

The play flashes back and forth between the lives of Sharon, the controversial Israeli politician, and Herzl, the Budapest-born writer-visionary who championed the idea of a Jewish state starting in the late 19th century. Zellnick tracks contrasts and parallels between the two lives, raising provocative questions about how violence, pragmatism and utopian yearnings have fit into the history of Zionism.
In its present form, "Sharon/Herzl" is an expository and somewhat overdeliberate play, but the performers in John Vreeke's production have located the vibrancy in the major characters. Michael Russotto does a swell job spinning Herzl's personality from his early flaky-playwright days to his later political incarnation. Rich Pelzman makes a compellingly unnerving Sharon, and Alexander Strain has some delightful cameos as Mark Twain and other figures.