---
Currently Playing in Washington DC
Woolly Mammoth Theatre - thru March 8th
---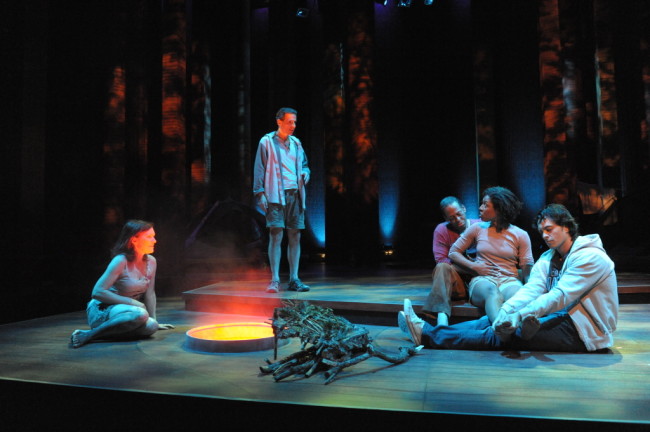 Two couples, one black, one white, flee their suburban pressures and re-connect with nature by going camping in Cherokee, North Carolina. But their lives are upended when a member of the group mysteriously vanishes, and the others are visited by a charismatic local who just might help them live off the grid forever…

Lisa D'Amour's latest comedy— a companion piece to last season's hit, Detroit—pushes a group of middle class characters to their emotional limits. Who has an "authentic" relationship to the land? Can we escape the trappings of comfort and technology to forge a healthier civilization?




The conundrum that D'Amour cooks up is tantalizing, and it's staged with woodsy serenity at Woolly by "Detroit" director John Vreeke.

-

The Washington Post



Vreeke takes our hands, coaxing us into this world with initial wonder and enthusiasm....until it becomes clear we have no idea what's next. -

Theatre Bloom





Director John Vreeke has taken a script that has fascinating potential and nourished the surreal aspect of this mind-expanding getaway

.

-

MD Theatre Guide




---
---
Most Recent in Washington DC
Theatre J
---
November 13 - December 21, 2014
by Tony Kushner
directed by John Vreeke
Featuring:
Josh Adams, Rena Cherry Brown, Jenifer Deal,
Tim Getman, Lisa Hodsoll, Lou Liberatore,
Susan Rome, Sue Jin Song, James Whalen,
Tom Wiggin and Michael Anthony Williams


THE REVIEWS AND PHOTOS ARE HERE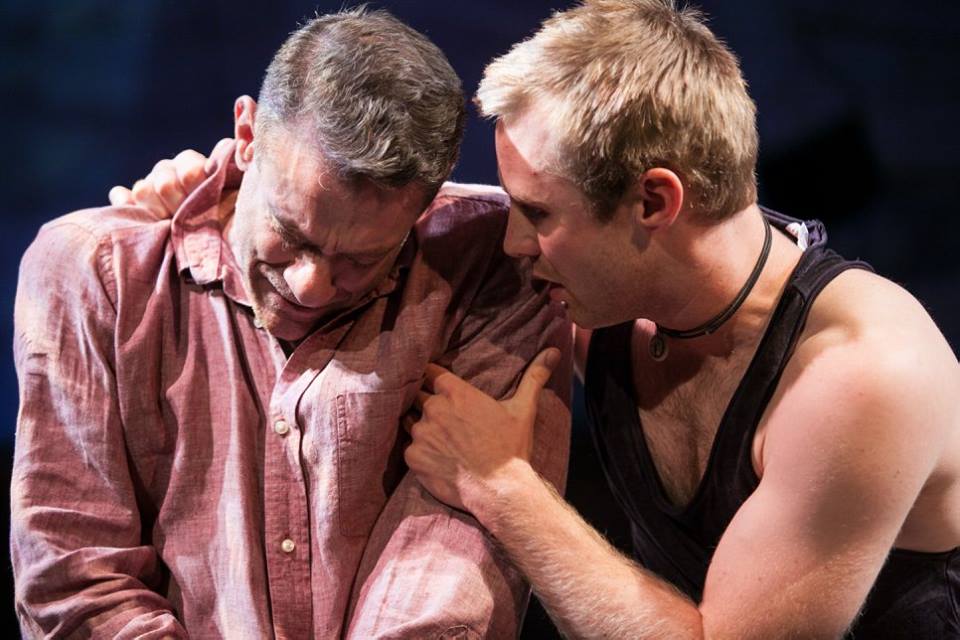 When retired longshoreman and lifelong Communist Gus summons his three adult children to their Brooklyn home to explain why he's selling the family brownstone and ending his life, things don't go exactly as planned.
The children bring their own dramas; Pill and his husband
are stumbling as an old flame resurfaces; Empty and her wife are squabbling as they await the birth of their child; and Vic is confronting long-buried truths. A deeply emotional battle over what makes life worth living from Tony, Obie, Emmy and Pulitzer Prize winner Tony Kushner in a newly updated epic making its DC premiere at Theatre J.
---
---
Recently Directed in Washington DC
Forum Theatre
---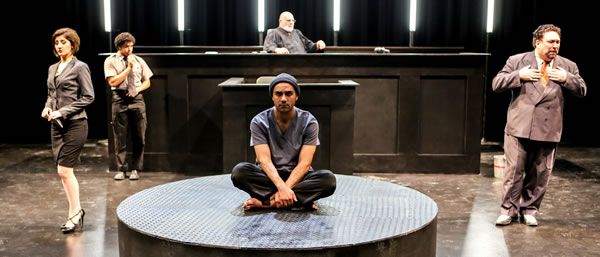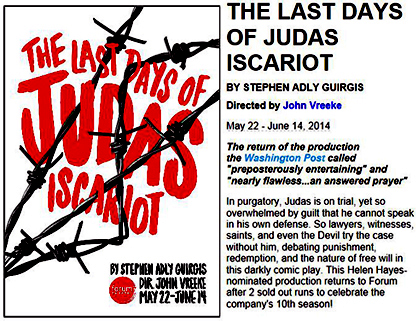 "Splendid production of 'The Last Days of Judas Iscariot'; Vreeke's gang got this mixed tone exactly right six years ago, and once again their aim is true."

-

Washington Post





"Vreeke's fine-tuned direction filled the script with skilled continuity, active staging, and heightened, entertaining performances by an eclectic, fifteen member ensemble making the journey rewarding." -

DC Metro Theater Arts





"Director John Vreeke wrings can't-look-away performances and captivating emotion" -

DC Theater Scene





"Prepare for anything but the ordinary"

-

MD TheatreGuide





"Under John Vreeke's capable direction this ensemble shines with some wonderful performances."

-

BroadwayWorld DC
---
Recently in Washington DC

Round House Theatre
---
---
Washington DC - 2013
Woolly Mammoth Theatre
---
A Pulitzer Prize Finalist and one of The New York Times
top 10 plays of 2012

Recently laid off, Ben starts an e-business from his suburban home while his wife, Mary, keeps up with the Joneses. But when mysterious new neighbors Sharon and Kenny arrive, the façade of their upwardly mobile lives begins to crack. Soon they find themselves increasingly pulled towards their wild new friends—to incendiary effect.


"The play, bracingly directed by John Vreeke, is brash and noisy. . .
Woolly Mammoth Theatre's scintillating regional premiere of "Detroit."


-
The Washington Post
"Vreeke...once again proves he is prose's best friend as he draws the humor and insights out of every line"
-
DC Theatre Scene



"Director John Vreeke works in a simplistic yet beautiful fashion to let D'Amour's work speak for itself."

-
Maryland Theatre Guide

"Vreeke's effervescent yet controlled production captures both the high energy and poetic ruminations of the playwright."
-
Drama Urge
---
Washington DC - 2012

Woolly Mammoth Theatre
---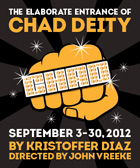 N
OMINATED FOR NINE


HELEN HAYES AWARDS


The Elaborate Entrance of Chad Deity

by Kristoffer Diaz
Directed by John Vreeke
Woolly Mammoth's production garners

NINE

Helen Hayes Awards nominations...
Outstanding Play, Director, Lead Actor, Supporting Actor, Ensemble, Set Design,
Lighting Design, Sound Design & Choreography.

The Elaborate Entrance of Chad Deity is a drop-kicking, body-slamming, balls-out theatrical happening about the larger-than-life world of professional wrestling.

Extended Run: September 3rd thru October 7th.





"Diaz's spirited sports satire — receives a thoroughly rousing staging by director John Vreeke, an incredibly well-cast five-guy ensemble and a design team that transforms Woolly Mammoth Theatre into an infectiously boisterous venue on the professional circuit - an adrenaline rush"
-Washington Post

"Surprisingly philosophical."..."Technically astonishing!" ..."I

t's tough to imagine something better than the hyperkintetic spectacle John Vreeke has directed for Woolly Mammoth Theatre Company"

-The City Paper




"Equal parts entertainment, politics, and economics this hand-to-hand struggle amounts almost to folie à deux"..."Director John Vreeke's arch staging gives the play all its comedic brio while his meticulous attention to detail maintains the verisimilitude of a live event"

-Drama Urge
Woolly Mammoth Theatre
Company Member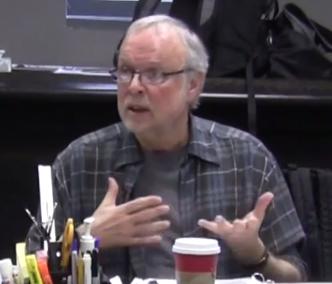 JOHN VREEKE
Contact John

Nominated for
SIX
Helen Hayes Awards:
---
UPCOMING
SHOWS
in
2015:
---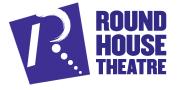 .
UNCLE
VANYA
By Anton Chekhov
new version by Annie Baker
Directed by John Vreeke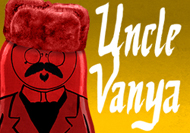 April 8 – May 3, 2015


Round House Theatre



This new version of Chekhov's classic by Annie Baker (Circle Mirror Transformation, The Aliens) is a revelation, bringing modern language to this timeless story of relationships and yearning. Written to create "a version that sounds to our contemporary American ears the way the play sounded to Russian ears during the play's first productions," Baker's award-winning Uncle Vanya reintroduces audiences to Chekhov's enduring wit, insight, and emotional depth. It was hailed as one of the top 10 shows of 2012 by both The New York Times and New York Magazine. John Vreeke (The Lyons) directs a production that re-envisions our performance space and features Mitchell Hébert as Vanya and Producing Artistic Director Ryan Rilette as Astrov.
Gabriela Fernandez-Coffey,
Kimberly Gilbert,
Mitchell Hébert,
Mark Jaster, Nancy Robinette,
Ryan Rilette, Eric Shimelonis,
Jerry Whiddon and Joy Zinoman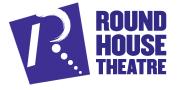 April 8 – May 3, 2015
Round House Theatre

---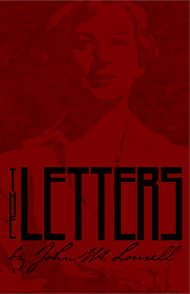 The Letters
by John W. Lowell, takes place in an office in 1930's Soviet Union. The Director calls Anna, a bureaucratic functionary, into his office, and a tense verbal and psychological cat and mouse game ensues. It represents a vivid slice of paranoid life under Stalin and the effort to edit/suppress/censor the writings of prominent artists. Based on the real life Soviet efforts to edit the sexually frank letters of Tchaikovsky. An intense psychological drama: still timely, still universal, perfect for our intimate theatre setting.


---

Interview

:
John Vreeke on directing Intelligent Homosexual's Guide…
When I first saw Theatre J's season announcement, I knew I wanted to talk with John Vreeke, director of Intelligent Homosexual's Guide to Capitalism and Socialism With a Key to the Scriptures, which is having its area premiere at Theatre J. Luckily for us, he was able to pull away from rehearsals for this 3.5 hour play to discuss the production's scale and how it fits into the DC theatre scene.
Alan Katz

: First Question, who are you?
John Vreeke

: I think the best way to find out who I am is to check out my website and see the kind of work I have done in DC over the past 15 years. It's quite a bit. And I direct plays, I guess that's why you're talking to me. Beyond that, I live with my partner in Seattle, we've lived in West Seattle since 1988 off and on, we own our house there. We moved to DC in 2000, stayed for almost 10 years, then for a variety of reasons we moved back. We love to explore the mountains, hike a lot and bike a lot. I don't do any theater in Seattle (not by choice!). But I like what I do here; as long as these great Artistic Directors around DC keep putting up with me, I'm glad to keep coming back and directing some great plays.
Continue Reading Full Interview
---
Interview: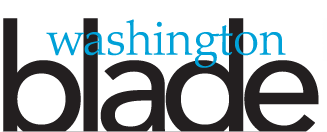 ---
RECENTLY
in
Portland:


NORTHWEST PREMIERE
May 31st – June 23rd, 2013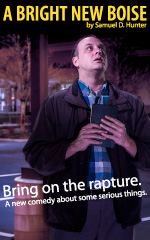 What are the odds of God's final act taking place in the parking lot of a big-box store? Better than you might think. This shocking and hilarious examination of rural America's love-hate relationship with religion will rock your preconceived notions as surely as it will break your heart.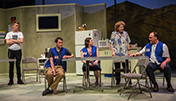 MORE INFORMATION
REVIEWS & PHOTOS
---
Other Recent
Northwest Projects:



A Bright New Boise
The Woman In Black
How I Learned To Drive
Dying City
Martha, Jose & The Chinese Elvis
Rapture of the Deep
14/48
---
---