---
Currently Running in Washington DC
---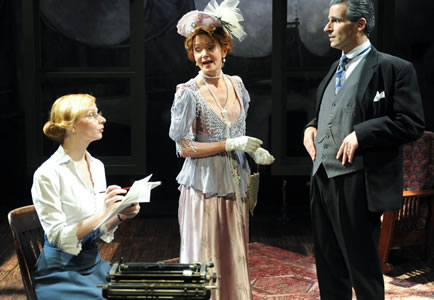 by Michael Hollinger
Directed by John Vreeke

Runs April 25th – June 2nd, 2013
Novelist Franklin Woolsey dies mid-sentence, but Myra, his typist, continues to take dictation, causing great consternation from his wife, publisher and the general public. Where ARE these words coming from? A drama about the writing process, creativity and love---with a little punctuation thrown in for good measure.
MORE INFO, REVIEWS & PHOTOS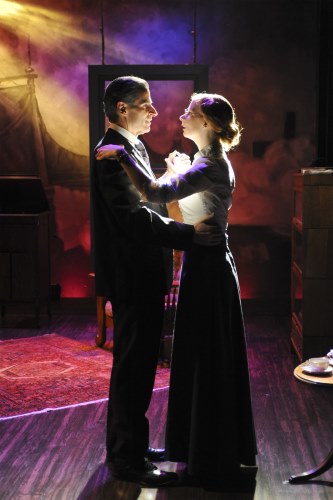 "Full marks all around for such period flair"
-

The Washington Post



"Under the assured guidance of director John Vreeke, presents one of those achingly subtle romances where a mere touch on the forearm is as burning as a caress..."
-

DC Theatre Scene



"I think I'll see it again myself"
-

DC Metro Theater Arts








---
Recently in Washington DC
---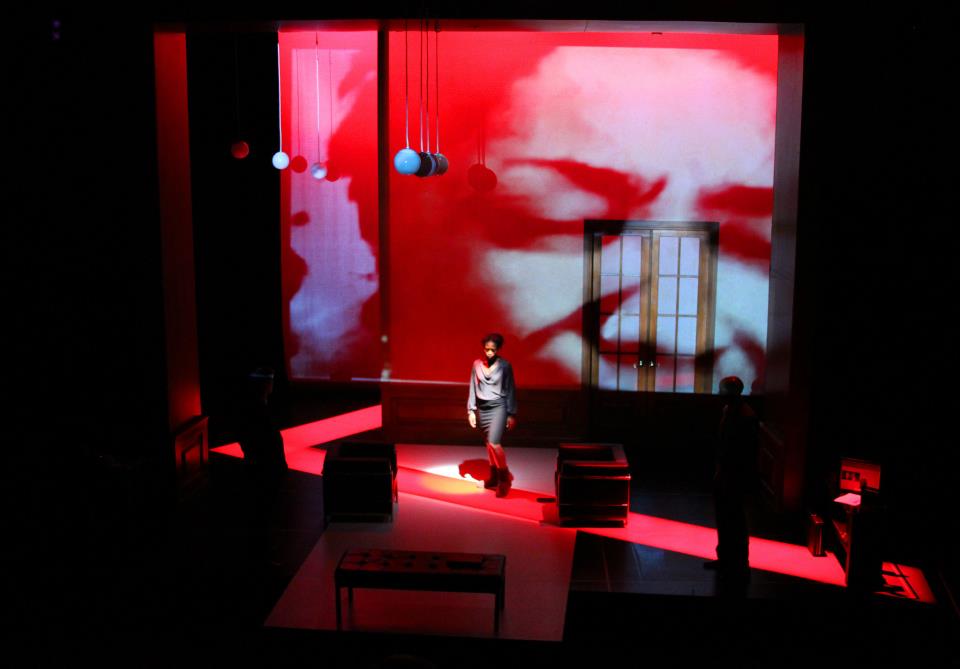 by David Mamet
Directed by John Vreeke


Featuring Leo Erickson, James Whalen, Michael Anthony Williams & Crashonda Edwards



February 7 – March 17, 2013
at Theatre J, Washington DC




The latest work by the Pulitzer Prize-winning author of American Buffalo ruthlessly examines guilt, betrayal, and racial posturing. Two lawyers are called to defend a wealthy, white client charged with the rape of a black woman, but soon find themselves embroiled in a case where
prejudice is as disturbing as the evidence.



"Under Director John Vreeke's incisive direction, Mamet's scorching intelligence litters the stage with insights, confessions, and truths" -
Maryland Theatre Guide

"Vreeke applies an appropriately slick veneer, reinforced in Misha Kachman's shiny office set" -
The Washington Post

"Under Vreeke's smartly torqued-up direction...the actors leap into cushy chairs, storm in and out of doors and wave documents around frantically..." -
DC Theatre Scene

"The astute direction of John Vreeke keeps the pace and un- folding structure of Race moving while maintaining a heightened sense of tension throughout" -
DC Metro Theatre Arts
---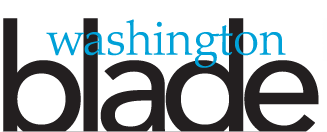 Interview:
---
---
Recently in Washington DC

---

N
OMINATED FOR NINE


HELEN HAYES AWARDS


The Elaborate Entrance of Chad Deity
by Kristoffer Diaz
Directed by John Vreeke
Woolly Mammoth's production of this 2010 Pulitzer Prize finalist garners

NINE

Helen Hayes Awards nominations...

Outstanding Play, Director, Lead Actor, Supporting Actor, Ensemble, Set Design, Lighting Design, Sound Design and Choreography.



The Elaborate Entrance of Chad Deity is a drop-kicking, body-slamming, balls-out theatrical happening about the larger-than-life world of professional wrestling.

Extended Run: September 3rd thru October 7th.





"Diaz's spirited sports satire — receives a thoroughly rousing staging by director John Vreeke, an incredibly well-cast five-guy ensemble and a design team that transforms Woolly Mammoth Theatre into an infectiously boisterous venue on the professional circuit"..."an adrenaline rush" -Washington Post



"Surprisingly philosophical."..."Technically astonishing!" ..."It's tough to imagine something better than the hyperkintetic spectacle John Vreeke has directed for Woolly Mammoth Theatre Company" - The City Paper

"It's a heart-stopping, action packed, raw and gritty story"..."A culturally explosive knockout" -DC Metro Theatre Arts



"Woolly is doing some of the most innovative, interesting, and audience- grabbing feats with their technology"... "A tale of identity, race, and consumerism wrapped in sparkly Lycra muscle grip!"..."There's a lot of heart, and a lot of fight in this play" -Brightest Young Things

"A scathing satire with dialogue as sharp and hard-hitting as its characters' toughest punches"

-

Georgetown Voice



"Pulse-pounding maneuvers, a hip-hop soundtrack, and live and stock wrestling footage projected across the stark set create a distinctive mood" -Washingtonian

"Deity" has - staging that will knock your socks off, accompanied by loud music and noise, videos and punch and spark"

-

Georgetowner




"Equal parts entertainment, politics, and economics this hand-to-hand struggle amounts almost to folie à deux"..."Director John Vreeke's arch staging gives the play all its comedic brio while his meticulous attention to detail maintains the verisimilitude of a live event" -Drama Urge




"Director John Vreeke orchestrates his five actors with skill and balance"

-Talkin' Broadway



"Even if the world of professional wrestling is not your cup of tea — or should I say can of beer---you'll find yourself engaged by this 4th wall busting production."..."This production ohas everything that a theatre-goer might want" -MD Theatre Guide


---
Highlighted Recent Productions

---

Nominated For Six Helen Hayes Awards
A Bright New Boise
Samuel D. Hunter's compelling character drama is a nice foray into the aftermath of ruin and the beginning of redemption
Nominated for:
Outstanding Resident Play, Outstanding Director John Vreeke,
Outstanding Set Design, Lighting Design, Sound Design and Outstanding Lead Actor Michael Russotto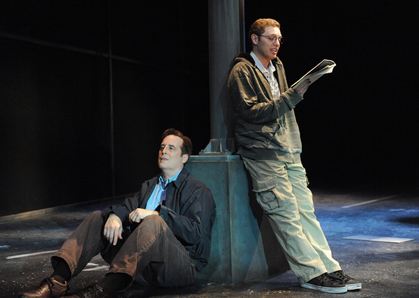 A disgraced evangelical from rural, northern Idaho takes a minimum-wage job at a Hobby Lobby craft store to re-unite with his estranged son.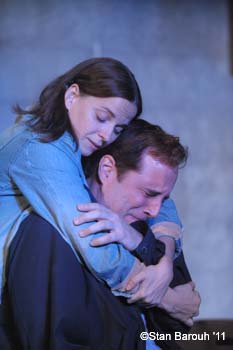 Prepare yourself: in the parking lot of a mega craft store in Idaho, someone is summoning The Rapture. Samuel D. Hunter's heart- breakingly funny reckoning between a father and son will shatter your preconceptions about the sacred, the profane, and the secret lives of big-box retailers.

---

Nominated for
SIX
Helen Hayes Awards:
---
---
---

by Samuel D. Hunter
Directed by John Vreeke


After directing a successful run of "A Bright New Boise" in Washington DC, John Vreeke heads to Portland's Third Rail Repertory Theatre to stage this compelling drama.
WEST COAST PREMIERE

May 31st – June 16th, 2013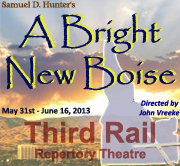 What are the odds of God's final act taking place in the parking lot of a big-box store? Better than you might think. This shocking and hilarious examination of rural America's love-hate relationship with religion will rock your preconceived notions as surely as it will break your heart.

Third Rail Repertory Theatre
Portland, Oregon
---

Detroit
A Pulitzer Prize Finalist and one of The New York Times top 10 plays of 2012


directed by
john vreeke
Sept 9-Oct 6, 2013




Lisa D'Amour's Detroit
is an explosive dark comedy
that brilliantly captures our economic moment.


Recently laid off, Ben starts an e-business from his suburban home while his wife, Mary, keeps up with the Joneses. But when mysterious new neighbors Sharon and Kenny arrive, the façade of their upwardly mobile lives begins to crack. Soon they find themselves increasingly pulled towards their wild new friends—to incendiary effect.
Sept 9th - Oct 6th, 2013
Woolly Mammoth Theatre
Washington DC

---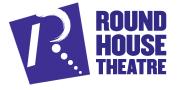 by Nicky Silver


directed by John Vreeke
Indomitable matriarch Rita Lyons is at a major crossroads. Her husband is dying, her son is in a dubious relationship, and her daughter is barely holding it together. Tempers flare, words are exchanged, and secrets are revealed. Worst of all, Rita can't figure out how to redesign her living room. A deliciously dysfunctional family in this scathingly funny Broadway smash that earned Tony Award and Drama Desk nominations.


Nov 27th-Dec 22nd, 2013


RoundHouse Theatre
Bethesda-Washington DC


---
---
UPCOMING PROJECTS:
2014
---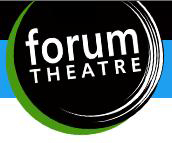 The Last Days of
Judas Iscariot
by Stephen Adly Guirgis
directed by John Vreeke
The
return
of the production the Washington Post called "preposterously entertaining" and "nearly flawless...an answered prayer"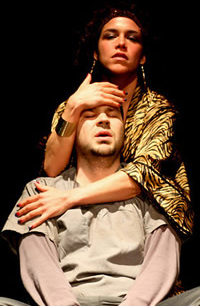 In purgatory, Judas is on trial, yet so overwhelmed by guilt that he cannot speak in his own defense. So lawyers, witnesses, saints, and even the Devil try the case without him, debating punishment, redemption, and the nature of free will.


May 22nd-June 14, 2014

Forum Theatre
Washington DC
---
OTHER PROJECTS 2012:

---

.


Lonely Planet

Lonely Planet is a two character play telling the story of Jody and Carl, two gay men who live in an unnamed American city.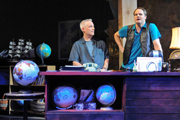 May 10 thru June 17, 2012


---
---
OTHER PROJECTS 2011:

Seattle Area

---

March 18th - April 2nd, 2011


A Ghost Story that will have you on the edge of your seat. The Woman In Black is a spine-chiller, gothic horror story.
"Dark, mysterious: Versatile actors, exciting effects, beautiful direction combine for gripping play"
-
News Tribune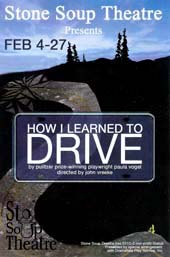 Stone Soup Theatre - Seattle
February 4 - 27, 2011


"How I Learned To Drive"


"In the deft hands of director John Vreeke, this inherently "hard to watch" topic became a play that was impossible to look away from."

- Journal Media Review
INFORMATION, REVIEWS, PHOTOS
---
Other Northwest Projects:


Martha, Jose & The Chinese Elvis
Rapture of the Deep
14/48
---
.

.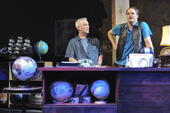 Lonely
Planet


The place a musty map store in an unnamed American city. The story revolves around a withdrawn gay man, his friend, and the aids epidemic.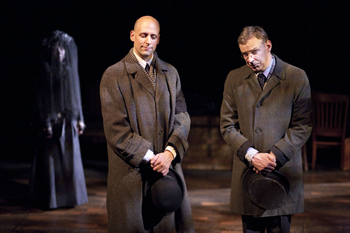 The Woman In Black




A Ghost Story that will have you on the edge of your seat...
The Woman In Black is a spine-chiller, gothic horror story.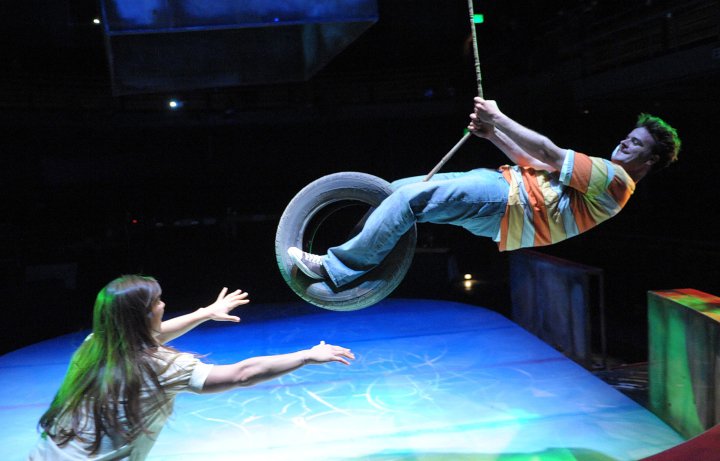 Gruesome Playground Injuries



Two eight year-old's lives collide in the nurses office. From accident-prone kids to self-destructive adults, they are drawn together ever closer.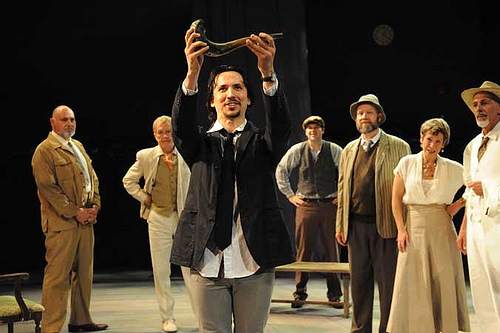 The Seagull
On 16th
Street

This classic provides the stage for a journey back to the Russian countryside in this tale of love and loss, with laughs and heartbreak.



.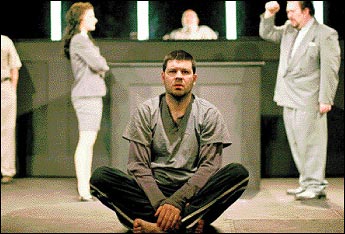 The Last Days of Judas Iscariot

Stephen Adly Guirgis's play is placed in a courtroom in present-day purgatory, the Bible's most unexplained villain is put on trial. [TWO RUNS]



.

Chasing George Washington

Dee Dee, Jose, and Annie accidentally knock George Washington out of his portrait and into real life--turning their tour into an adventure.



.

Martha, Josie & The Chinese Elvis

A British dominatrix and her unconventional family and friends realize the meaning of the Feast of Epiphany. A relentlessly funny show.




Bal Masque



Three unusual couples survive Truman Capote's infamous Black and White Ball and are forced to face reality.


.
.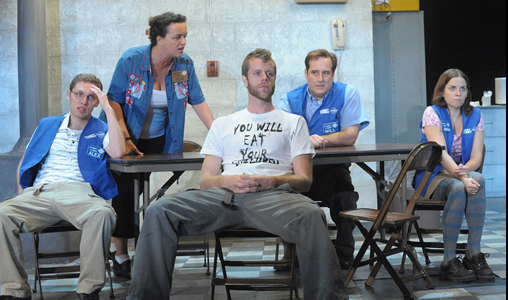 A Bright New Boise




A disgraced evangelical from rural, northern Idaho takes a minimum-wage job at a Hobby Lobby craft store to re-unite with his estranged son.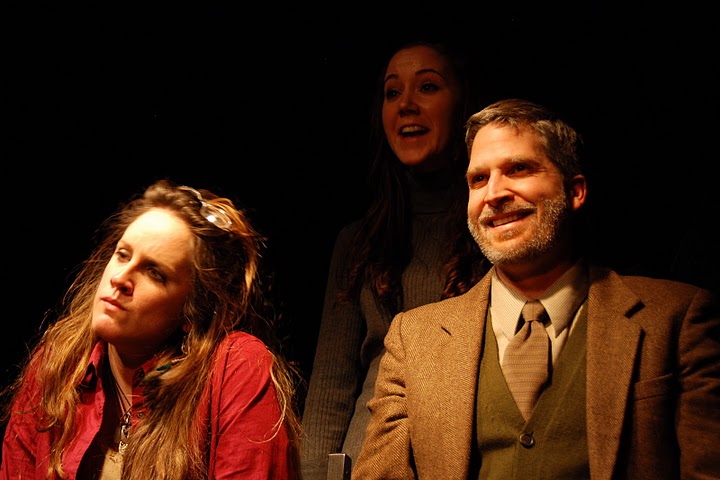 How I Learned To Drive



A funny, yet disturbing story follows the strained relationship between Lil'Bit and her uncle from adolescence thru adulthood.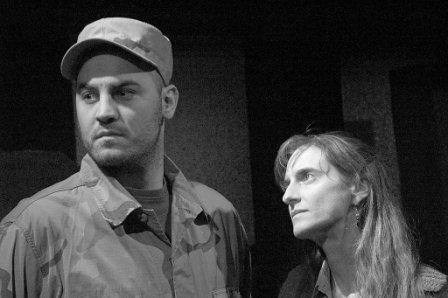 Dying




City




When a young man goes off to war, his death thousands of miles away has rippling effects on those he leaves behind. Is closure an American myth?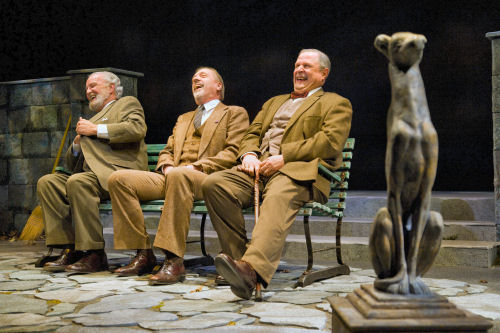 HEROES



Three soldiers in a Parisian veterans' home pass the time with tales that are at once achingly funny and piercingly sad.



.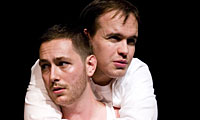 Drunk Enough To Say
I Love You

The intriguing dissection of a dysfunctional relationship, while also an incisive look at U.S. foreign policy and the seduction of power.



.

The K of D



After a car accident kills her twin brother, young Charlotte becomes a fascination to others when it appears she has received an eerie power.



.

Opus



A world famous String Quartet deals with the loss of a member as they prepare an all important performance for the White House.




Death & The King's Horseman

Part Shakespearean, part Greek Tragedy, a folk tale of ritual suicide in British Colonial Nigeria.

.

.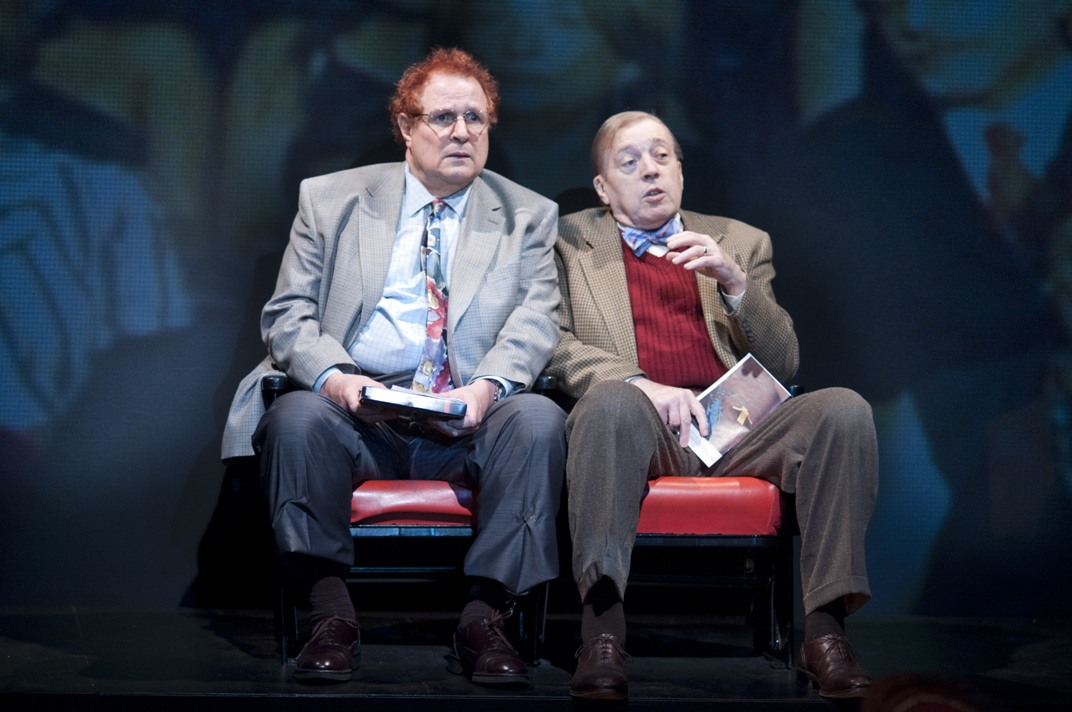 The Real Inspector Hound



Two theatre critics watch a ludicrous setup of a country house murder mystery. By chance, they become involved in the action.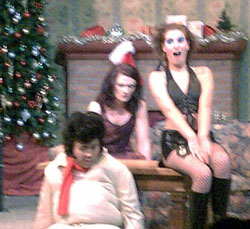 Martha, Josie & The Chinese Elvis

A British dominatrix and her unconventional family and friends realize the meaning of the Feast of Epiphany. A relentlessly funny show.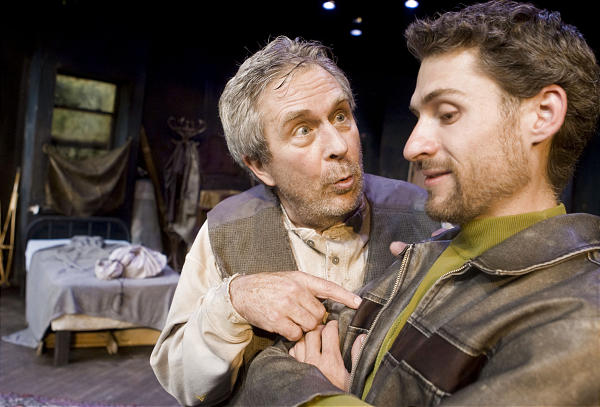 The Caretaker





An emotional roller-coaster depicting the realities of human nature...presenting a not-so pretty picture of times gone by, and our times.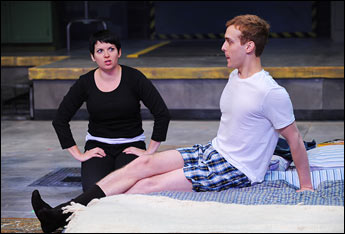 BOOM



A wacked-out apocalypse fantasy featuring a racy online ad, a lonely marine biology grad, a journalism major and
a crazy lady on a balcony.



.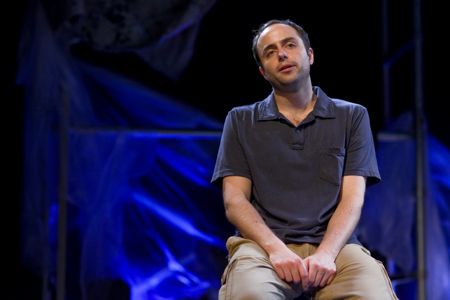 This
Perfect
World

A powerful new play by Chris Stezin, examining the free- floating anxiety that has characterized America since the 9/11 events.



.

Fiddler On The Roof


The story about a struggle of a people to survive, to live, and to be at home, and how a belief system creates and also destroys life.



.

The Monument



A grieving mother of a daughter raped & murdered by a young soldier convicted of multiple war crimes are brought together.




For The Pleasure of Seeing Her Again
The loving memoir of a gay son's mother, as they help each other through formative life events.



The Tattooed Girl


Joyce Carol Oates's story of the relationship between an anti-Semitic coke-head street girl and her growing love for an ailing Jewish professor.




Homebody/ Kabul


Kushner's epic drama of Afghanistan as seen through the eyes of a troubled British family in search of a mother who has mysteriously vanished in the country.




Death & The Maiden


Ariel Dorfman's statement of world wide oppression seen through the eyes of three people intimately involved in the Chilean dictatorship and the resulting reign of terror.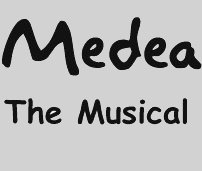 Medea, The Musical


A satirical musical fantasy about a gay man mysteriously falling in love with his leading lady in a musical production of Medea.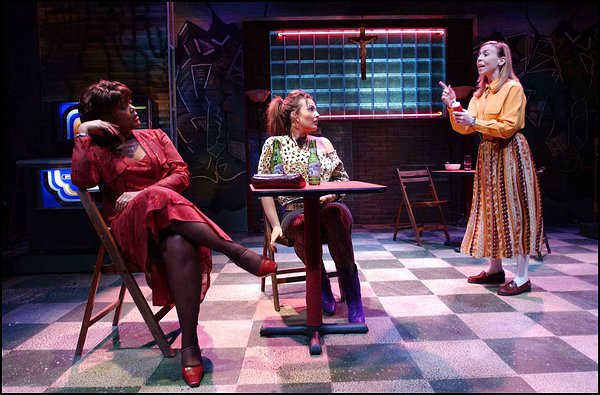 Our Lady of 121st Street

The 15 year reunion of an extraordinary mix of Spanish Harlem school friends as they grieve the death & disappearance of the Sister who raised and taught them.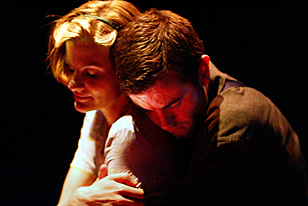 Lady Chatterley's Lover

DH Lawrence's most popular story of the privileged Lady Chatterley's love affair with the Games Keeper and the affect on her marriage to the wheelchair bound Clifford Chatterley.



Born Guilty



Second and third generation children of Nazi's and how they deal with their guilt as seen through the eyes of Jewish author, Peter Sichrovsky, from his novel.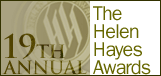 Helen Hayes
Awards Show


Directed the 19th Annual Helen Hayes Awards show at the Concert Hall in the Kenedy Center for the Performing Arts.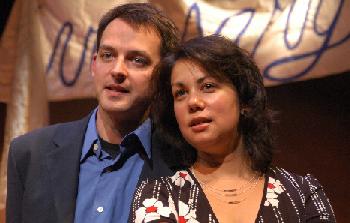 One Good Marriage


A couple returning from their honeymoon are shocked to find that all of the guests at their wedding are missing.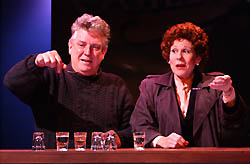 Red Herring



A McCarthy era satire about how three couples, including Joseph McCarthey's daughter, a young Jewish scientist, a Russian defector and a detective all find each other.




Tiny Alice



Edward Albee's epic surreal, mind-bending story of a priest and his descent into the difficult, mysterious and even tantalizing failure of his faith.





Gala Event:
"Jazz In Our Time"

Stage Director for "Jazz in Our Time" in the Concert Hall at the Kennedy Center…a gala extravaganza and ceremony to honor 40 of this countrys greatest Jazz Musicians.