AUDIO BOOKS
Adaptations by John Vreeke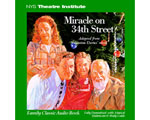 Miracle on 34th Street
Based on the original story by Valentine Davies
Adapted for the stage by John Vreeke, Patricia Di Benedetto Snyder and Will Severin
Original Music and Underscoring by Will Severin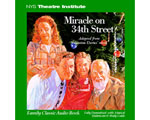 (8 customer reviews)


BUY the AUDIO BOOK CD here from AMAZON.com
---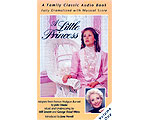 1999 Audio Book Publishers Association Award nominee
A Little Princess
Based on the story by Frances Hodgson Burnett
Adapted by John Vreeke
Music and Underscoring by Will Severin and George David Weiss
Introduced by Miss Jane Powell
A Little Princess is the story of Sara Crewe. Born in India, Sara is sent to private school in London, but banished to the garret after news arrives of her father's death and loss of fortune. With creative imagination and spirited optimism, Sara survives to become an inspiration for girls and boys everywhere.
---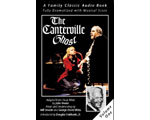 The Canterville Ghost
Based on the story by Oscar Wilde
Adapted by John Vreeke
Music and Underscoring by Will Severin and George David Weiss
Introduction by Douglas Fairbanks, Jr.
A free-spirited American family moves into a grand English manor house and are not at all daunted to discover it's haunted. They are charmed, but the ghost is alarmed. Accustomed to being regarded with fear, the ghost is determined to scare them out of their wits, and out of his house, but is almost undone himself.


---