A touring company of original productions developed through interviews by
Carrie Gibson,
Tony Curry and John Vreeke (director
)

---
Three shows

:
Not Until You Know My Story

-

Individuals who are discriminated against
Into the Fire

-

the Story of Individuals who have Post Traumatic Stress Disorder
Because You Know Me

-

Gay Lesbian Bisexual and Transgender Discrimination




---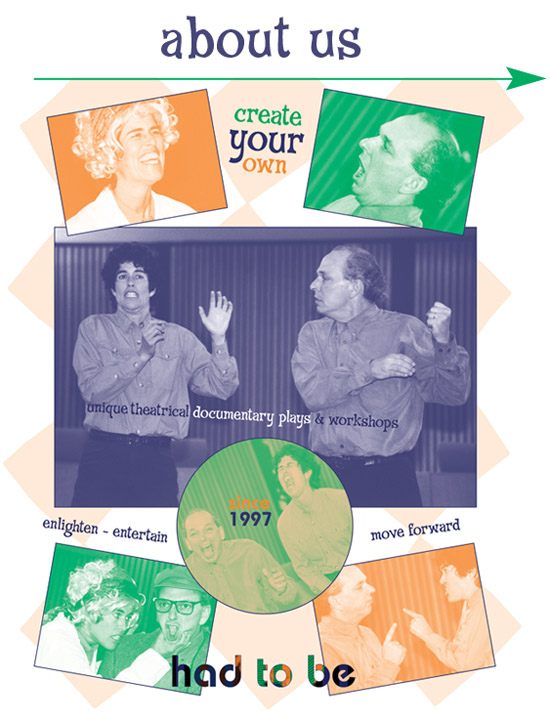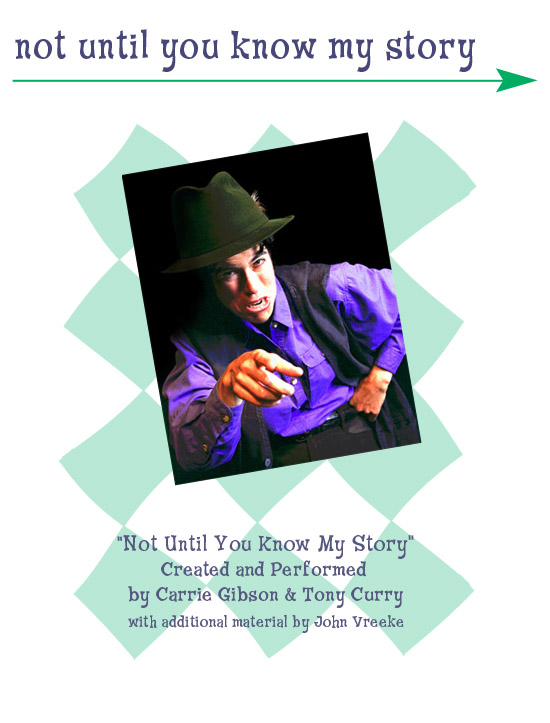 ---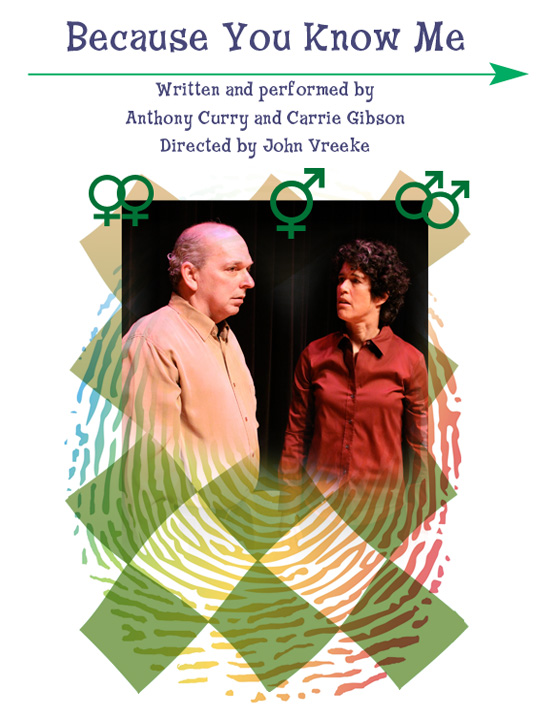 Because You Know Me
Written and performed by
Anthony Curry and Carrie Gibson

Directed by John Vreeke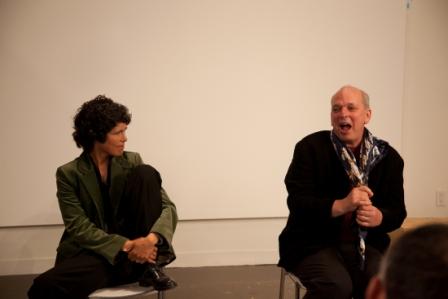 Because You Know Me has been created from the words of twenty-two people who address gay, lesbian, transgender and bisexual inclusion from a variety of perspectives. Because You Know Me puts a human face on the issues that affect the LGBT community. The actors portray people who tell stories about life, work, military service, community and parenting, and how those areas can be affected by misunderstanding and bias. As long as people have to hide part of who they are, their ability to bring their authentic self to work
and be fully engaged is compromised.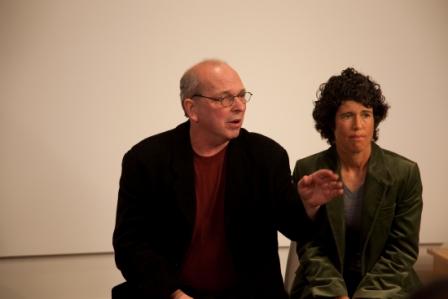 Carrie Gibson and Tony Curry create theater and drama from conversations. They research a subject by talking to people who live the experience. They magically take their words and create a performance that allows us to step into the shoes of real people and come out feeling their experiences in our gut, in our soul. Watching Carrie and Tony perform is empathy on steroids. Thank you.
---

Into The Fire
Written and performed by
Anthony Curry and Carrie Gibson


Directed by John Vreeke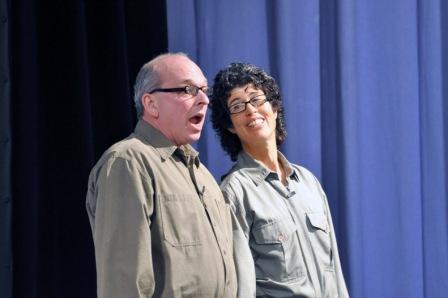 Into the Fire
is an exploration of our returning vets with disabilities and combat related trauma and their stories as they integrate into their families, communities, educational institutions and the workforce. Many employers and educators are anticipating the opportunities as well as the challenges that may occur when including our returning veterans. The actor/playwrights will recreate the stories of both male and female Veterans who have returned from Iraq, Afghanistan and Vietnam. There will also be an exploration of the generational effects of the war experience on the children and families of our veterans.
The audience will meet people who will elicit a wide variety of emotional responses and thoughts designed to create awareness, empathy, and new ways to respond to veterans as they rejoin our workforce and communities.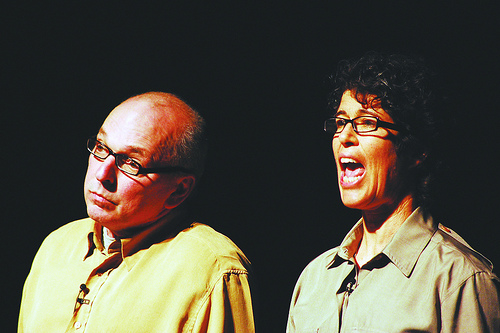 The play is stunning. It is powerful, poignant, and truthful. I have been working with returning veterans for a long time. If you care enough about the men and women who have served our country, who are our colleagues, students, friends, spouses, and children, please find the courage to see
Into the Fire
. We owe it to them to try and understand.
Though we and other non-military folks in your audience will never truly feel the depth of these experiences, I think that the both of you have created a piece of art like no other. You know that art is successful when it is able to bring out emotions and responses in others, and that you have done beautifully.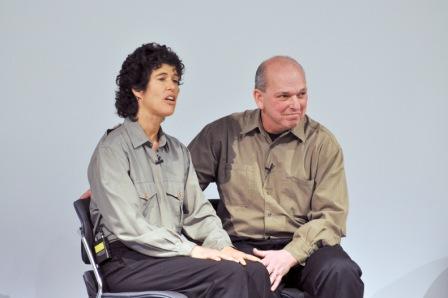 Quotes: "for the unique privilege that I had been given to watch the production, Into the Fire, created by playwrights, Carrie Gibson and Tony Curry. I felt as if Carrie and Tony had taken front row seats into the lives of my parents and had written down my parents' every nuance, every behavior, their very words. They brilliantly, thoughtfully, and compassionately captured not only the physical but the lingering psychological trauma that our soldiers and their families experience upon a soldier's return home from combat. As the daughter of a combat vet, I came to an anguishing, and embarrassing realization that my dads' behavior and my reaction to it had a name and that it was far too common among veteran families. I had never known. I know that my father would love to see this performance, and he that would finally breathe a sigh of relief that someone finally gets him."


---